Surface Transportation
The Surface Transportation subcommittee supports information sharing and promotes interoperability among transportation regulators, operators, and stakeholders including law enforcement, courts, health, and emergency management partners.
Mission
By facilitating the exchange of transportation information between organizations, the Surface Transportation subcommittee helps enhance the safety of our nation's transportation systems. It promotes improved decision-making through increased data quality, more efficient and secure data exchange, and accelerated adoption of data standards – which also improves the quality of agency open data efforts.
---
Governance
The Surface Transportation subcommittee was launched in September 2015 under the stewardship of the U.S. Department of Transportation (DOT)'s Chief Data Officer (CDO). While governance activities will continue to evolve as the subcommittee matures, the initial scope of the Surface Transportation subcommittee will focus on an existing community of interest: the DOT Traffic Records Coordinating Committee and the State Traffic Records Coordinating Committees.
---
Explore Surface Transportation model content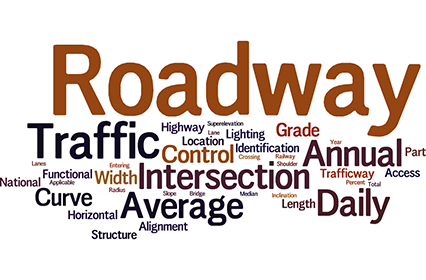 The initial NIEM model content for Surface Transportation was included in the NIEM 3.2 release. NIEM 3.2 changes updated the Model Minimum Uniform Crash Criteria (MMUCC) content to match version 4.0 of the MMUCC guideline. In addition, it realigned a number of data elements - previously found elsewhere in the model - that are used to describe roadway characteristics to the Surface Transportation subcommittee.
Download the current release of the NIEM model to learn more.
View model content using Movement
---
The Surface Transportation subcommittee in action
A Best of NIEM winner, the Kansas Bureau of Investigation (KBI) and the Kansas Department of Transportation utilized the Kansas Criminal Justice Information System (KCJIS) to improve electronic disposition reporting for DUI offenses.
Learn more about the Surface Transportation subcommittee on the Success Stories page.
---
Get involved
Become an active participant in the new Surface Transportation subcommittee and share how you're using NIEM to improve transportation operations and data quality!
For questions or to request subcommittee membership, contact us.