Infrastructure Protection
The Infrastructure Protection subcommittee supports those responsible for protecting the nation's critical infrastructure and key resources (CIKR).
Mission
The Infrastructure Protection subcommittee fosters better and timelier information sharing about infrastructure among federal, state, tribal, local, and private-sector partners.
---
Governance
The U.S. Department of Homeland Security (DHS) Office of Infrastructure Protection ​(IP) leads the coordinated national program to reduce risks to the nation's CIKR posed by acts of terrorism and to strengthen national preparedness, timely response, and rapid recovery in the event of an attack, natural disaster, or other emergency. State, local, tribal, and private-sector subject matter experts also participate in governance of this data model. 
---
Explore Infrastructure Protection model content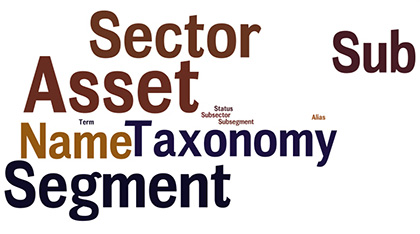 The Infrastructure Protection subcommittee models infrastructure data for all sixteen DHS infrastructure sectors (as outlined in the National Infrastructure Protection Plan). The shared data contains locations, names, and contact information for the nation's infrastructure assets. It also describes physical locations of assets with street addresses and geographic coordinates (latitude, longitude). The most recent updates to this subcommittee's model content reflect the North American Industry Classification System (NAICS Codes), providing developers across subcommittees with a full taxonomy of infrastructure categories and descriptions.
Download the current release of the NIEM model to learn more.
View model content using Movement
---
Get involved
For questions or to request subcommittee membership, contact us.