Justice
The Justice subcommittee provides the criminal justice system with the data elements, objects, and properties it needs to share critical information between jurisdictions and levels of government.
Mission
The Justice subcommittee's history is closely connected with NIEM's history by way of the Global Justice XML Data Model​ (GJXDM). GJXDM was created in March 2001 as a reconciliation of data definitions. It evolved into a broad, two-year effort to develop an XML-based framework that would enable the entire justice and public safety communities to effectively share information at all levels – laying the foundation for local, state, tribal, and national justice interoperability. In 2005, GJXDM 3.0.3 became the first subcommittee in NIEM. The Justice subcommittee continues to actively contribute to the NIEM model and participate in the NIEM community.
---
Governance
The U.S. Attorney General's Advisory Council on Global Justice Information Sharing (Global) provides high-level, executive support for the Justice subcommittee. The XML Structure Task Force (XSTF), an advisory body sponsored by the U.S. Department of Justice, Office of Justice Programs, Bureau of Justice Assistance​ (BJA), provides data stewardship and governance. XSTF consists of government and industry subcommittee experts, technical managers, and engineers who identified data requirements, explored XML concepts, and applied XML best practices to the design and implementation of the GJXDM.
---
Explore Justice model content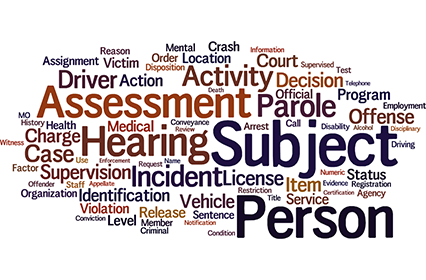 Download the current release which includes updates to Justice model content.
View model content using Movement
---
The Justice subcommittee in action
Learn more about the Justice subcommittee on the Success Stories page.
---
Get involved
For questions or to request subcommittee membership, contact us.