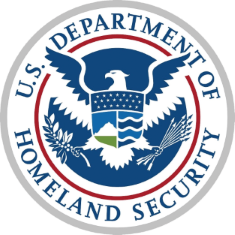 U.S. Department of Homeland Security
NIEM Homeland Security Grant Program (HSGP) Guidance
Purpose
This document is intended to provide Federal Emergency Management Agency (FEMA) grant recipients with an overview of the National Information Exchange Model (NIEM), and how to utilize FEMA-funded awards for NIEM-based information sharing, exchange, and interoperability activities. The NIEM planning, information exchange development, governance, and training activities described below will often be performed within the context of a larger information exchange development effort.
To support government-wide information sharing, all grant recipients for projects implementing information exchange capabilities using XML technology are required to use NIEM and to adhere to the NIEM conformance rules.
Background
The National Information Exchange Model (NIEM) provides the only standards-based common vocabulary that enables diverse public and private organizations to exchange information without costly one-of solutions. It saves time and money by providing consistent, reusable data terms and definitions and repeatable processes.
Diverse communities can collectively leverage NIEM to increase efficiencies and improve decision-making. The NIEM community spans federal, state, local, tribal, and international government, and private sector entities. It is this diverse group of people who drive NIEM forward. All 50 states use NIEM in some capacity, and at differing levels of maturity.
There are three different aspects to NIEM:
Community involvement
Information exchange partners have a business need to come together to exchange information, and NIEM is the mechanism that allows them to do so. NIEM provides formalized governance that allows self-organized, self-managed communities to proactively address their specific needs. This ensures information exchanges are flexible and adaptable over time. NIEM governance provides rigor in defining rules for information exchange, while at the same time, encouraging diverse communities to define their own data requirements. The diverse communities that leverage NIEM collaboratively govern the NIEM data model.
A technical framework that helps define data structures
NIEM consists of a technical framework, which is what most people associate with NIEM. This includes a data model; rules and methodologies around creation and use of the data model; and a standardized exchange development approach that can be repeated and reused by everyone.
A support framework
NIEM provides extensive support for information exchange. This includes tools to support development, discovery, and reuse of information exchanges. In addition, there is training available, technical support through a help desk, a searchable online knowledgebase, and an active user community.
NIEM Emergency Management
FEMA grant recipients are encouraged to participate in the NIEM Emergency Management (EM) domain. Within the context of NIEM, communities come together based on a common need to exchange information in order to advance their mission. Each of these communities is referred to as a NIEM domain. The NIEM EM domain is diverse and dynamic and includes representatives from international, federal, state, local, and tribal organizations and agencies that utilize emergency data and information to support services and operations. The community may also include key stakeholders, practitioners, advisors, and subject matter experts from private sector organizations. The NIEM EM domain was established to support information sharing, enhance data exchange standards, and promote interoperability between national and international organizations including federal, state, local, and tribal organizations utilizing emergency-related data and information.
The NIEM EM domain supports emergency-related services and activities, such as homeland security, preparing and responding to disasters, first responders, and resource and communication management. In addition, the NIEM EM domain supports information sharing and exchange to improve those services, while fostering better collaboration with external partners by enabling timely, accurate, and actionable information sharing using scalable NIEM-conformant exchanges and data. In this regard, external partners may include third party non-data sharing organizations and entities within both the public and private sector that have objectives facilitated by the exchange of information between data-sharing organizations.
Allowable uses of funds
The list below includes a description of each funding type and how grant funds can be used specifically to support use of NIEM.
Information Exchange and Development activities
Information exchange and development activities includes planning activities, such as the creation of documentation to support domain and/or governance activities, meetings with key stakeholders, and development and implementation of NIEM-based information exchanges (also called 'Information Exchange Package Documentation (IEPD)'). For more information on how to develop NIEM-based information exchanges, visit the developer resources page . All exchanges must be assembled in accordance with and adhere to NIEM conformance rules.
Governance and communications activities
Funds used for governance purpose(s) refer to participation in NIEM governance, NIEM-based exchange projects, NIEM standards development, or NIEM committee activities and/or supporting committees that enhance the mission of current and future NIEM domains. This includes meetings, training, workshops, conferences, events, and development of committee and/or domain materials in support of these committees and groups.
Training and travel activities 
NIEM community members can get involved in a number of NIEM training and travel activities. Funds used for training pertain to the costs associated with virtual and in-person participation in NIEM training courses; NIEM-related workshops, conferences, and events; and the National Training Event (NTE). Free online NIEM training is available on the NIEM website.
Funds used for travel must pertain to allowable costs associated with the activities outlined in the above Allowable Uses of Funds section. Travel costs can include accommodations, transportation, meals, and mileage for these activities. These costs must be reasonable and conform to the General Services Administration (GSA) schedule regarding all per diem travel expenses.​​​​
References
For specific information on resources referenced in this guide or for more information about NIEM, please visit the NIEM website: NIEM.gov.
Free online NIEM training is available on the NIEM website: NIEM.gov/training
Learn more about the NIEM Emergency Management domain and how to get involved: NIEM.gov/EM.